Cromer Radio A/G 118.265
Blind Call if no response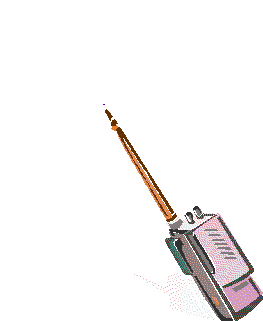 N52.53.52 E01.19.08
Cromer (Northrepps) 2.75nm SSE of Cromer. 190 AMSL.
Address: Northrepps Aerodrome, Winspurs Farm, Northrepps, Norfolk, NR27 9LF

ALT AD's Norwich/Old Buckenham.
Winspurs Farm, Northrepps, Cromer, Norfolk, NR27 9LF.
Road access off A149, approx 1/2 mile south of A140/A149 Junction, signed entrance.


| | | | | |
| --- | --- | --- | --- | --- |
| Runway | Dim(Metres) | Surface | TORA(m) LDA(m) | Lighting |
| 33/15 | 385/20 | Grass | Unlicensed | None |
| 04/22 | 615/25 | Grass | Unlicensed | None |
Click for Airfield Plate.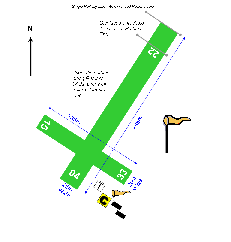 Click for Google Maps Location(Photo 2011).

Norwich APP 119.355
Anglia Radar 125.275
ATIS:Norwich 128.630
Remarks:PPR required and Essential for First Visit. All flying machines welcome at pilots own risk. Microlight and Paramotor activity on AD. Any training is strictly by arrangement only. Model ACFT flying can take place any time near R33 threshold. All visiting aircraft must book each flight in and out using the 'online PPR' which can also be completed after your flight. Ample parking and Pilot camping space. Refreshments/Meals available at Diner open weekends and busy periods.

Warnings: A public footpath runs E/W along the Southern airfield boundary. There are cables on the railway line to the east of the field. Cables marked with Red/White Boards. The 22 threshold is displaced by some 100m from the railway line.

Noise: Noise sensitive area directly to the north, between airfield and coast. Avoid over-flying the farm yard in the SW corner of the site and the local villages.
Deer Park & Private strip (Gunton) 2nm to the south. Avoid overflying below 1500ft.

Circuits:At 700ft AGL;Fixed-wing Right Hand on 04 and 33, Left Hand on 15 and 22. Helis Right Hand.

Free Northrepps Wi-Fi on site for visting Pilots.

Operating Hours: 0730 - 2000hrs Local time.
Lighting: Nil

Landing Fees: Private single ACFT/HELI: £7, Microlights: £5, Twins & Heli's: £12, camping under wing £5, overnight parking £5.
Commercial aircraft fee's on application



Maintenance: Nil

Fuel: MOGAS usually on site, but check before visit.

Disabled Facilities: Ramps to Diner and Control Cabin. Wheelchair available on site.

Restaurants: 'Cabin Crew' Diner on Aerodrome Saturdays & Sundays, Pub in Village, Numerous in Cromer.

Accomodation: Camping available. Caravans/Motorhomes £15 per night for 2 people, extra people £2 per night, children under 12 yrs £1 per night each. Awnings are £1 per night. Dogs £1 each per night. Pup tents £5 per night. Shower/Toilets free.
Full pitch fee payable in advance in order to book, non refundable.

Dogs on site: Must be on lead at all times due to aircraft hazard.

Tourist Information: 01263 512497

Taxis: Several inc: Anytime Taxis-01263 839003
Alpha Cabs 01263 822615
Elite Taxis-01263 511749



Weather Info: AirS MOEx

Norwich ATIS-128.630


All Pilots must enter details in Movements book, stored in Red Box on Control Cabin when airfield unattended.